A LITTLE ABOUT ME
Hello. I am

a tech enthusiast.

a WordPress fan.

a freelancer.


Professional Front-End and WordPress Developer
with over 3 years' experience, Majored in CSE.
I am passionate about WordPress. Slogan I eat WordPress.

CORE FUNCTIONS
RESPONSIVE DESIGN
Responsive design is always first priority in my project so that the website automatically resize, shrink, or enlarge, and look good on all devices.
CUSTOMIZATION
Love to customize any Premium or Free WordPress theme, also fixing any kind of error or bugs related to HTML, CSS, JS, PHP, Plugin etc.
SECURITY
Ensure secure WordPress by protecting website from malicious attacks, malware infections, Brute Force attacks and regular backup.
SPEED OPTIMIZATION
Fast loading, efficient website converts visitor to customer and lower bounce rate, excellent search ranking with better customer experience.
WORK HISTORY
2017
Web Deveoper
I have worked over 200 Website based projects. Created responsive website, PSD to WordPress, eCommerce website and gained a lot of experience and I have built my confidence in this field. Achievements/Responsibilities –
PSD to HTML convertion
Developed eCommerce Website
HTML, CSS, JS error fixing
Static to Responsive design
WordPress Theme Customization
Payment method integration
Landing page design
2017
Junior Web Developer (Freelance)
I have worked as a Web Developer for 1+ year. I have worked largely 1-on-1 work environment with Lead Web Developer & CEO. Achievements/Responsibilities –
Built website using premium theme
Designed landing pages
HTML, CSS, JS error fixing
Static to Responsive design
WordPress Theme Customization
Website Maintainance
WordPress bugs fixing
PSD to WordPress convertion
EDUCATION HISTORY
2013
B.Sc. in Computer Science & Engineering
Daffodil International University
Timeline: 2013 – 2017
CGPA: 3.68 (out of 4.0)
2010
Higher Secondary Certificate
Hazi Misir Ali Degree College
Department: Science
Timeline: 2010 – 2012
GPA: 5.0 (out of 5.0)
2006
Secondary School Certificate
Jalkuri High School
Department: Science
Timeline: 2006 – 2010
GPA: 5.0 (out of 5.0)
CERTIFICATIONS
2018
WordPress Theme and Plugin Development
Learn With Hasin Hayder(Online)
Timeline: June 2018 – Present
Topics: WordPress Theme Development, Plugin Development
2018
Learning PHP
LinkedIn Learning
Timeline: July 2018
Topic: PHP
2016
Full Stack Web Development
CodersTrust
Timeline: July 2016 – Jan 2017
Topics: HTML, CSS, JavaScript, PHP, WordPress
KEY SKILLS
OTHER SKILLS
GitHub Trello Slack ManageWP WooCommerceWindows OS Verbal & Written Communication Project Management Customer Support WordPress Theme Theme Customization Theme Development Client Communication Web Research Eclipse NetBeans Sublime Text phpstorm Arduino Uno
LANGUAGES
TESTIMONIALS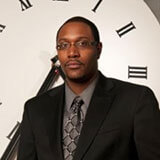 Eddie Drew
CEO / Cruise Control Marketing, LLC
I've worked with Din for quite some time and he is amazingly skilled and would recommend him without any reservation. He always brings subject matter expertise, insightful perspectives, and selflessness to our clients. We are pleased to have him on our team! Din has a strong work ethic and is honest and always does a great job with any task at hand!
DOWNLOAD MY CV
You can download my CV in pdf format if you like.
VISIT MY FREELANCE PROFILE
Every day working with new clients/projects and learning new skill and strategy.
PERSONAL DETAILS
Name: Md Din Islam
Father's Name: Md Shahidul Islam
Mother's Name: Nilufa Begum
Date of Birth: November 2, 1995
Gender: Male
Mobile: +88 0179 222 333 0
Email: din2243@gmail.com
Height: 5'5"
Marital Status: Unmarried
Nationality: Bangladeshi
Religion: Islam
Address: Jalkuri, Siddirganj, Narayanganj
INTERESTS
Technology Programming Learning Reading Travelling
REFERENCES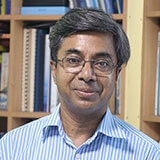 Prof. Dr. Syed Akhter Hossain
Head of Department, CSE
Organization: Daffodil International University
Designation: Head of Department, CSE
Address: Dhanmondi, Dhaka, Bangladesh
Mobile: +8801817 382645
E-Mail: aktarhossain@daffodilvarsity.edu.bd
Relation: Academic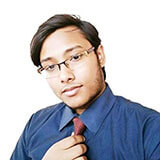 Amit Kollol Dey
CEO & Software Engineer
Organization: Logic Fighters
Designation: CEO & Software Engineer
Address: Kalabagan, Dhaka, Bangladesh
Mobile: +8801739 249029
E-Mail: amitkolloldey@gmail.com
Relation: Professional
LET'S GET IN TOUCH
Md Din Islam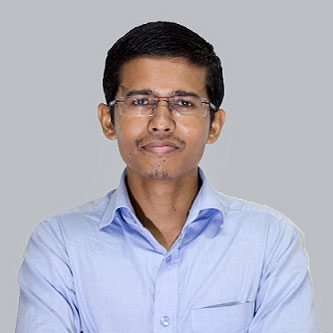 di@dinislambds.com
+88 0179 222 333 0
Jalkuri, Siddirganj, Narayanganj
LET'S SOCIALIZE